Molisse Realty Group Moving Truck
Molisse Realty Group Moving Trucks
In 2010 Brian Molisse, Owner/Broker of Molisse Realty Group purchased the first Molisse Realty Group Moving Truck which we offer to our clients, local charities, and community organizations. A second moving truck was added in early 2013 to accomodate the company's growth, and we now have a truck based out of our Weymouth Office and the other is located at our Marshfield Office.
Our Molisse Realty Group Moving Trucks are available for FREE to all of our Buyers, Sellers, as well as local charitable and community organizations.*
If you are involved in a charitable or community organization, contact us and we'll provide our moving truck to haul equipment and supplies the day of your event. It's one way Molisse Realty Group is giving back to the communities that have been so great to us over the years.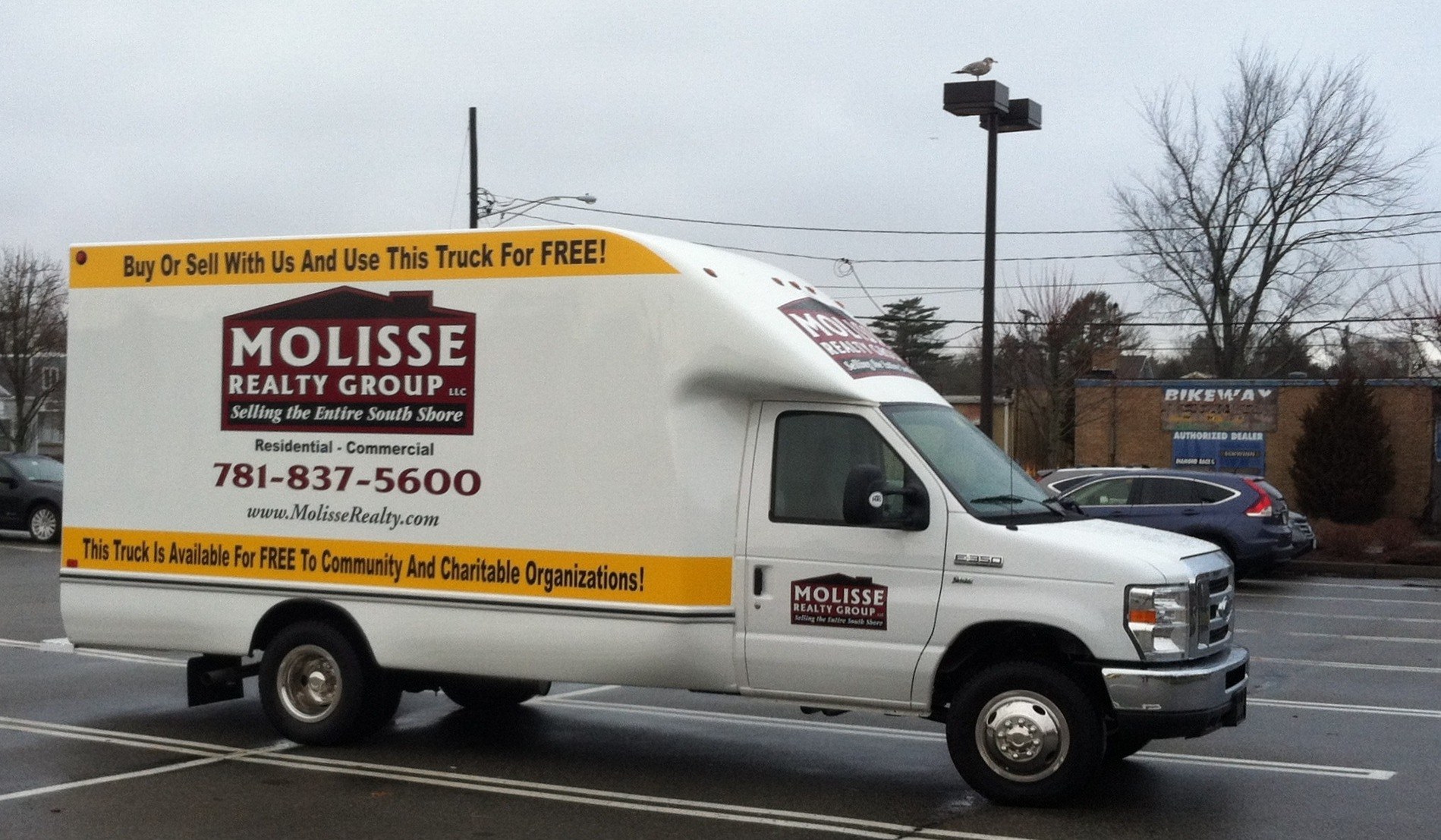 Many Charities and Community Organizations have scheduled the Molisse Moving Truck for their event!
Boy Scouts Troop 9, Braintree Moose, collection for Toys for Tots, Marshfield Boys & Girls Club, Toys for Joys, Weymouth Youth Flag Football, Sowing Seeds, Braintree Moose Lodge collecting for the DeVanna Center, St. Alberts Church, Weymouth Rotary, Care Packs, Cradles to Crayons...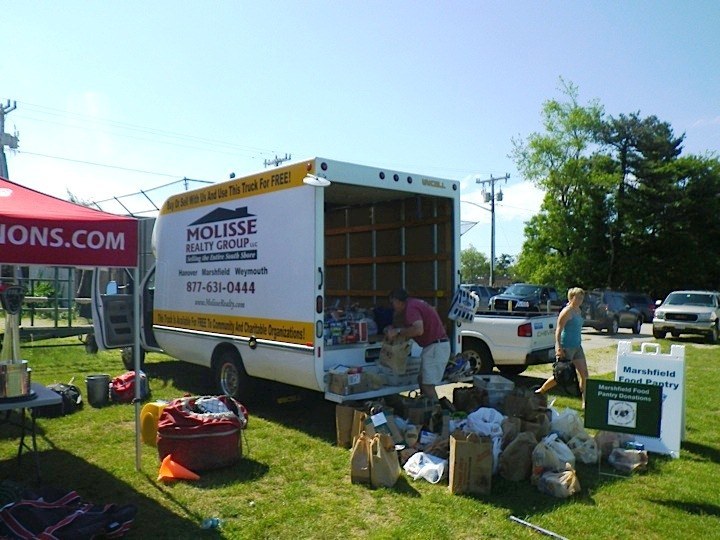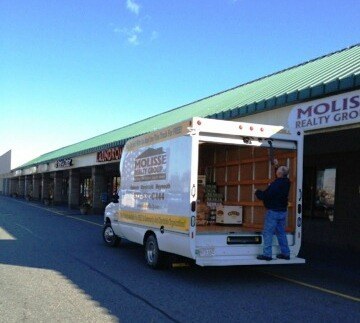 * The use of the truck is subject to availablity.
Moving Truck